Images and Banners are a great way to advertise 3DAstronomer. Many of our affiliates are making a lot of sales from CPA and CPM banner advertising, or simply sue them on your site. The choice is yours.
For ease of use these images have been split into three different areas.
Banners | eCovers | Screen Shots | Real Life Space Images
As we want you to succeed we will continue to create and gather images for you to use, 100% free. These will be released as image files on this page
We have had these images professionally created so we can give you almost 100% freedom to use them as you see fit. However when using these images make sure you adhere to conditions listed below...
Image Conditions:
All images are released to you 100% free providing you:
1. Use them to promote 3DAstronomer.com

2. Do not use them to portray a negative view of 3DAstronomer.com, its programs, its affiliates or any related website.

3. Do not claim copyright to any of these images / files or try to resell them.

4. Post these images everywhere!
Make sure you change AFF_ID to the clickbank ID you have created

<a href="http://

AFF_ID

.spacesim.hop.clickbank.net" target="_self">
<img src="http://3dastronomer.com/images/banners/234-x-60/234-x-60---Half-Banner1.gif" alt="3DAstronomer.com"/></a>

<a href="http://

AFF_ID

.spacesim.hop.clickbank.net" target="_self">
<img src="http://3dastronomer.com/images/banners/234-x-60/234-x-60---Half-Banner2.gif" alt="3DAstronomer.com"/></a>

<a href="http://

AFF_ID

.spacesim.hop.clickbank.net" target="_self">
<img src="http://3dastronomer.com/images/banners/468-x-60/468-x-60---Banner1.gif" alt="3DAstronomer.com"/></a>

<a href="http://

AFF_ID

.spacesim.hop.clickbank.net" target="_self">
<img src="http://3dastronomer.com/images/banners/468-x-60/468-x-60---Banner2.gif" alt="3DAstronomer.com"/></a>

<a href="http://

AFF_ID

.spacesim.hop.clickbank.net" target="_self">
<img src="http://3dastronomer.com/images/banners/468-x-60/468-x-60---Banner3.gif" alt="3DAstronomer.com"/></a>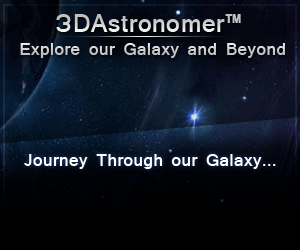 <a href="http://

AFF_ID

.spacesim.hop.clickbank.net" target="_self">
<img src="http://3dastronomer.com/images/banners/300-x-250/300-x-250---Medium-Rectangle1.gif" alt="3DAstronomer.com"/></a>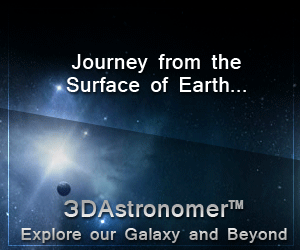 <a href="http://

AFF_ID

.spacesim.hop.clickbank.net" target="_self">
<img src="http://3dastronomer.com/images/banners/300-x-250/300-x-250---Medium-Rectangle2.gif" alt="3DAstronomer.com"/></a>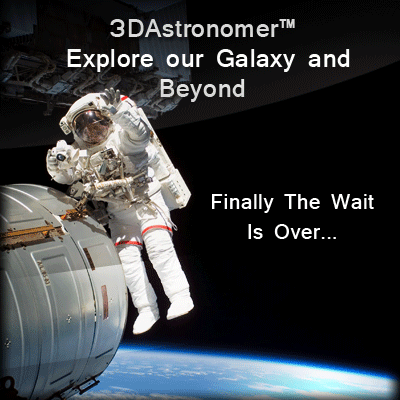 <a href="http://

AFF_ID

.spacesim.hop.clickbank.net" target="_self">
<img src="http://3dastronomer.com/images/banners/400-x-400/400-x-400---Square-Pop-Up1.gif" alt="3DAstronomer.com"/></a>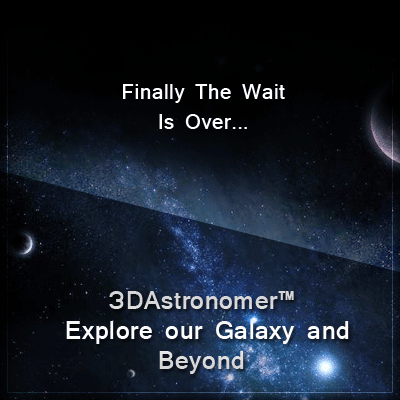 <a href="http://

AFF_ID

.spacesim.hop.clickbank.net" target="_self">
<img src="http://3dastronomer.com/images/banners/400-x-400/400-x-400---Square-Pop-Up2.gif" alt="3DAstronomer.com"/></a>

<a href="http://

AFF_ID

.spacesim.hop.clickbank.net" target="_self">
<img src="http://3dastronomer.com/images/banners/120-x-600/120-x-600---Skyscraper1.gif" alt="3DAstronomer.com"/></a>
<a href="http://

AFF_ID

.spacesim.hop.clickbank.net" target="_self">
<img src="http://3dastronomer.com/images/banners/120-x-600/120-x-600---Skyscraper2.gif" alt="3DAstronomer.com"/></a>

<a href="http://

AFF_ID

.spacesim.hop.clickbank.net" target="_self">
<img src="http://3dastronomer.com/images/banners/160-x-600/160-x-600---Wide-skyscraper1.gif" alt="3DAstronomer.com"/></a>

<a href="http://

AFF_ID

.spacesim.hop.clickbank.net" target="_self">
<img src="http://3dastronomer.com/images/banners/160-x-600/160-x-600---Wide-skyscraper2.gif" alt="3DAstronomer.com"/></a>
eCovers: Top Of Page
Make sure you change AFF_ID to the clickbank ID you have created
Cover Set 1
Download zip file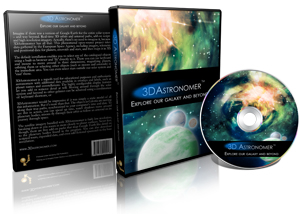 <a href="http://

AFF_ID

.spacesim.hop.clickbank.net" target="_self">
<img src="http://3DAstronomer.com/covers/sm_CD_1.jpg" alt="3DAstronomer.com"/></a>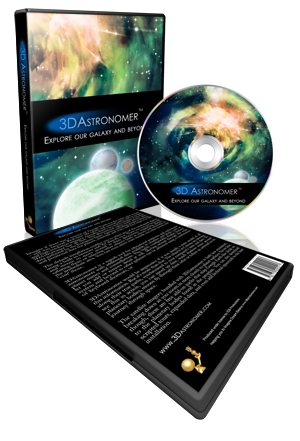 <a href="http://

AFF_ID

.spacesim.hop.clickbank.net" target="_self">
<img src="http://3DAstronomer.com/covers/sm_CD_1_FB.jpg" alt="3DAstronomer.com"/></a>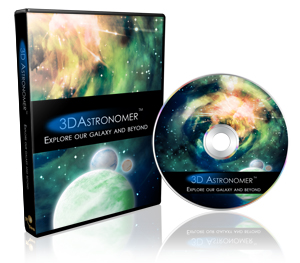 <a href="http://

AFF_ID

.spacesim.hop.clickbank.net" target="_self">
<img src="http://3DAstronomer.com/covers/sm_CD_1_F.jpg" alt="3DAstronomer.com"/></a>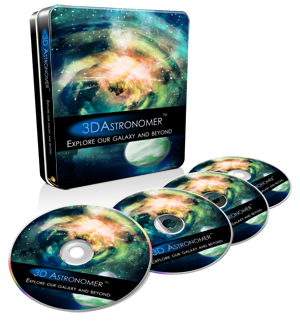 <a href="http://

AFF_ID

.spacesim.hop.clickbank.net" target="_self">
<img src="http://3DAstronomer.com/coverssm_Tin1.jpg" alt="3DAstronomer.com"/></a>
Cover Set 2
Download zip file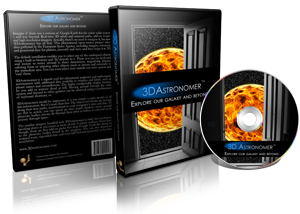 <a href="http://

AFF_ID

.spacesim.hop.clickbank.net" target="_self">
<img src="http://3DAstronomer.com/covers/sm_CD_2.jpg" alt="3DAstronomer.com"/></a>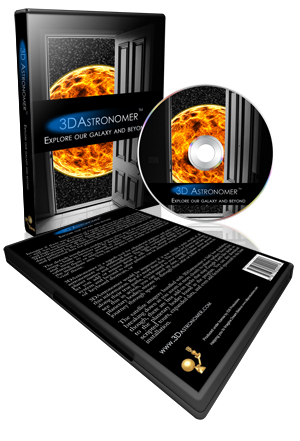 <a href="http://

AFF_ID

.spacesim.hop.clickbank.net" target="_self">
<img src="http://3DAstronomer.com/covers/sm_CD_2_FB.jpg" alt="3DAstronomer.com"/></a>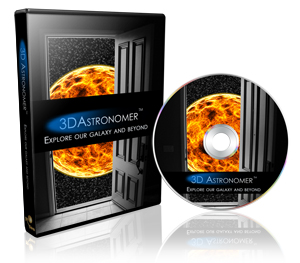 <a href="http://

AFF_ID

.spacesim.hop.clickbank.net" target="_self">
<img src="http://3DAstronomer.com/covers/sm_CD_2_F.jpg" alt="3DAstronomer.com"/></a>
<a href="http://

AFF_ID

.spacesim.hop.clickbank.net" target="_self">
<img src="http://3DAstronomer.com/coverssm_Tin2.jpg" alt="3DAstronomer.com"/></a>
Cover Set 3
Download zip file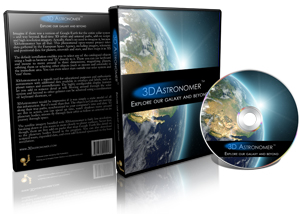 <a href="http://

AFF_ID

.spacesim.hop.clickbank.net" target="_self">
<img src="http://3DAstronomer.com/covers/sm_CD_3.jpg" alt="3DAstronomer.com"/></a>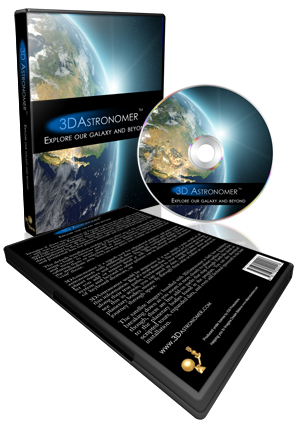 <a href="http://

AFF_ID

.spacesim.hop.clickbank.net" target="_self">
<img src="http://3DAstronomer.com/covers/sm_CD_3_FB.jpg" alt="3DAstronomer.com"/></a>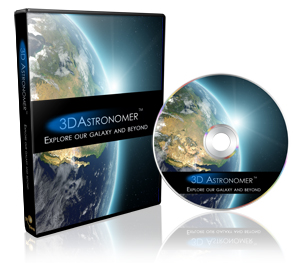 <a href="http://

AFF_ID

.spacesim.hop.clickbank.net" target="_self">
<img src="http://3DAstronomer.com/covers/sm_CD_3_F.jpg" alt="3DAstronomer.com"/></a>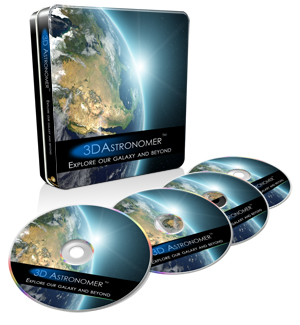 <a href="http://

AFF_ID

.spacesim.hop.clickbank.net" target="_self">
<img src="http://3DAstronomer.com/coverssm_Tin3.jpg" alt="3DAstronomer.com"/></a>
Cover Set 4
Download zip file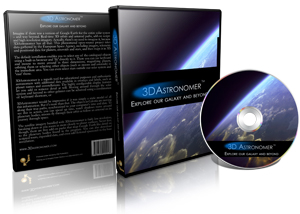 <a href="http://

AFF_ID

.spacesim.hop.clickbank.net" target="_self">
<img src="http://3DAstronomer.com/covers/sm_CD_4.jpg" alt="3DAstronomer.com"/></a>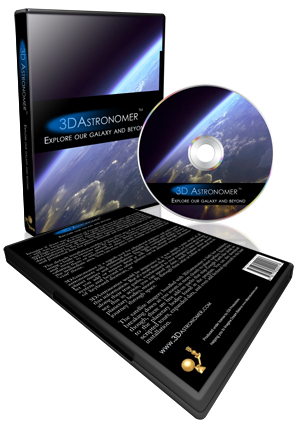 <a href="http://

AFF_ID

.spacesim.hop.clickbank.net" target="_self">
<img src="http://3DAstronomer.com/covers/sm_CD_4_FB.jpg" alt="3DAstronomer.com"/></a>
<a href="http://

AFF_ID

.spacesim.hop.clickbank.net" target="_self">
<img src="http://3DAstronomer.com/covers/sm_CD_4_F.jpg" alt="3DAstronomer.com"/></a>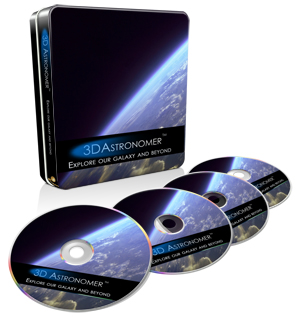 <a href="http://

AFF_ID

.spacesim.hop.clickbank.net" target="_self">
<img src="http://3DAstronomer.com/coverssm_Tin4.jpg" alt="3DAstronomer.com"/></a>
Cover Set 5
Download zip file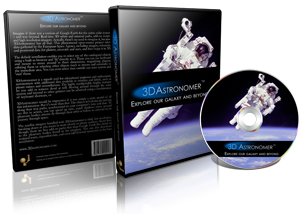 <a href="http://

AFF_ID

.spacesim.hop.clickbank.net" target="_self">
<img src="http://3DAstronomer.com/covers/sm_CD_5.jpg" alt="3DAstronomer.com"/></a>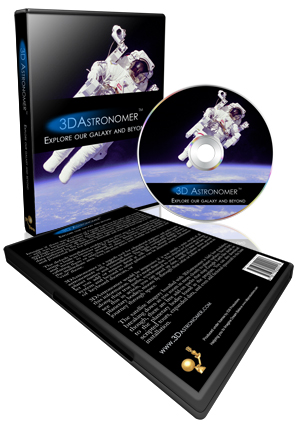 <a href="http://

AFF_ID

.spacesim.hop.clickbank.net" target="_self">
<img src="http://3DAstronomer.com/covers/sm_CD_5_FB.jpg" alt="3DAstronomer.com"/></a>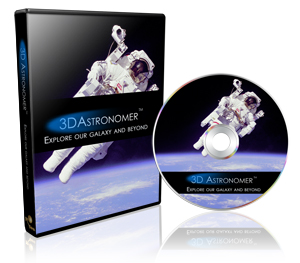 <a href="http://

AFF_ID

.spacesim.hop.clickbank.net" target="_self">
<img src="http://3DAstronomer.com/covers/sm_CD_5_F.jpg" alt="3DAstronomer.com"/></a>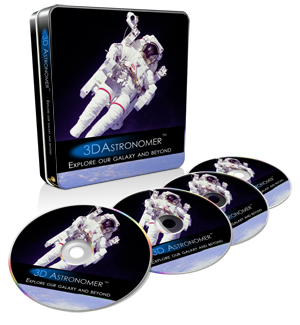 <a href="http://

AFF_ID

.spacesim.hop.clickbank.net" target="_self">
<img src="http://3DAstronomer.com/coverssm_Tin5.jpg" alt="3DAstronomer.com"/></a>
Screen Shots: Top Of Page
Make sure you change AFF_ID to the clickbank ID you have created
Real Life Space Images: Top Of Page
Make sure you change AFF_ID to the clickbank ID you have created
Space Shuttle -- April 1983 (7/18/2008)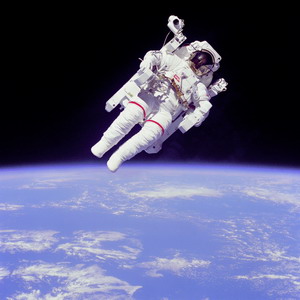 <a href="http://

AFF_ID

.spacesim.hop.clickbank.net" target="_self">
<img src="http://3DAstronomer.com/space/258759main_GPN-2000-0011561_resize.jpg" alt="3DAstronomer.com"/></a>
Space Station -- August 2006 (7/18/2008)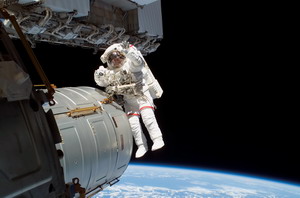 <a href="http://

AFF_ID

.spacesim.hop.clickbank.net" target="_self">
<img src="http://3DAstronomer.com/space/258999main_ISS013E63440_full_resize.jpg" alt="3DAstronomer.com"/></a>
Structures in Space (12/1/1985)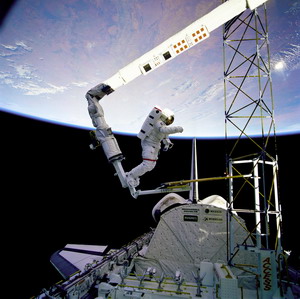 <a href="http://

AFF_ID

.spacesim.hop.clickbank.net" target="_self">
<img src="http://3DAstronomer.com/space/GPN-2000-001080_resize.jpg" alt="3DAstronomer.com"/></a>
U.S. flag on the Moon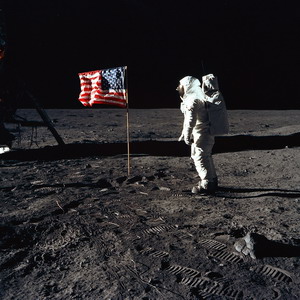 <a href="http://

AFF_ID

.spacesim.hop.clickbank.net" target="_self">
<img src="http://3DAstronomer.com/space/GPN-2001-000012_resize.jpg" alt="3DAstronomer.com"/></a>
Testing a SAFER System During EVA
<a href="http://

AFF_ID

.spacesim.hop.clickbank.net" target="_self">
<img src="http://3DAstronomer.com/space/GPN-2000-001040_resize.jpg" alt="3DAstronomer.com"/></a>
STS-86 Launch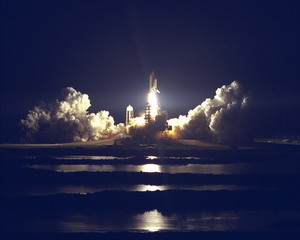 <a href="http://

AFF_ID

.spacesim.hop.clickbank.net" target="_self">
<img src="http://3DAstronomer.com/space/GPN-2000-000800_resize.jpg" alt="3DAstronomer.com"/></a>
Andes Mountains as seen from Gemini 7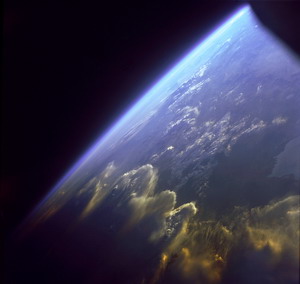 <a href="http://

AFF_ID

.spacesim.hop.clickbank.net" target="_self">
<img src="http://3DAstronomer.com/space/GPN-2000-001067_resize.jpg" alt="3DAstronomer.com"/></a>
Extrasolar Planets Far Across Galaxy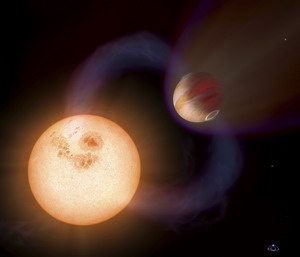 <a href="http://

AFF_ID

.spacesim.hop.clickbank.net" target="_self">
<img src="http://3DAstronomer.com/space/full_jpg_resize.jpg" alt="3DAstronomer.com"/></a>
Milky Way Bar (NaN BCE)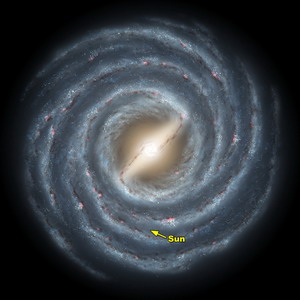 <a href="http://

AFF_ID

.spacesim.hop.clickbank.net" target="_self">
<img src="sig05-010_mac_resize.jpg" alt="3DAstronomer.com"/></a>
NGC 4725 galaxy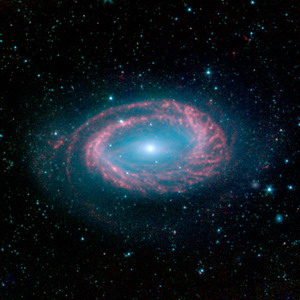 <a href="http://

AFF_ID

.spacesim.hop.clickbank.net" target="_self">
<img src="http://3DAstronomer.com/space/sig05-011_mac_resize.jpg" alt="3DAstronomer.com"/></a>
NGC 7793 Galaxy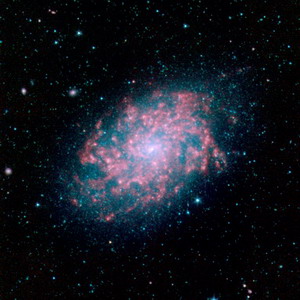 <a href="http://

AFF_ID

.spacesim.hop.clickbank.net" target="_self">
<img src="http://3DAstronomer.com/space/sig05-017_mac_resize.jpg" alt="3DAstronomer.com"/></a>
The Sombrero Galaxy in Infrared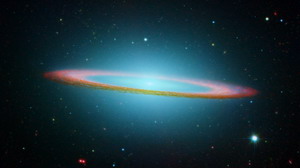 <a href="http://

AFF_ID

.spacesim.hop.clickbank.net" target="_self">
<img src="http://3DAstronomer.com/space/sombrero_spitzer_big_resize.jpgg" alt="3DAstronomer.com"/></a>
Messier 81 Galaxy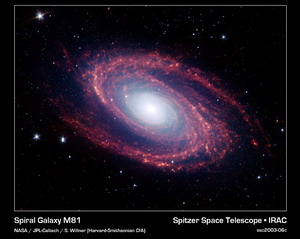 <a href="http://

AFF_ID

.spacesim.hop.clickbank.net" target="_self">
<img src="http://3DAstronomer.com/space/ssc2003-06c_mac_resize.jpg" alt="3DAstronomer.com"/></a>
Messier 81 Galaxy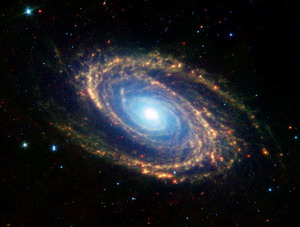 <a href="http://

AFF_ID

.spacesim.hop.clickbank.net" target="_self">
<img src="http://3DAstronomer.com/space/ssc2003-06d1_mac_resize.jpg" alt="3DAstronomer.com"/></a>
Messier 81 Galaxy
<a href="http://

AFF_ID

.spacesim.hop.clickbank.net" target="_self">
<img src="http://3DAstronomer.com/space/ssc2003-06d5_mac_resize.jpg" alt="3DAstronomer.com"/></a>
M31, Andromeda Galaxy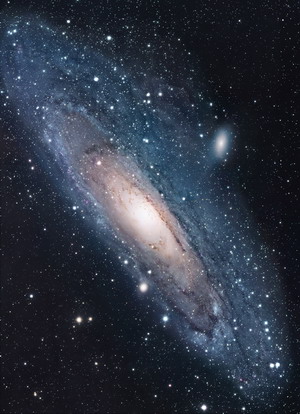 <a href="http://

AFF_ID

.spacesim.hop.clickbank.net" target="_self">
<img src="http://3DAstronomer.com/space/full_tif_resize.jpg" alt="3DAstronomer.com"/></a>
Whirlpool Galaxy, M51, NGC 5194/5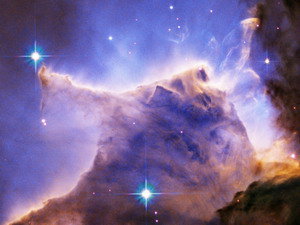 <a href="http://

AFF_ID

.spacesim.hop.clickbank.net" target="_self">
<img src="http://3DAstronomer.com/space/full_tif_2_resize.jpg" alt="3DAstronomer.com"/></a>
Edge-on, ESO 510-G13 Galaxy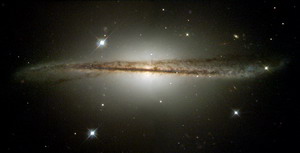 <a href="http://

AFF_ID

.spacesim.hop.clickbank.net" target="_self">
<img src="http://3DAstronomer.com/space/PIA04213_resize.jpg" alt="3DAstronomer.com"/></a>
Black Holes in Unexpected Places M15 (NGC 7078) Galaxy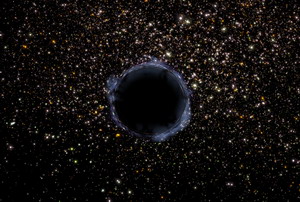 <a href="http://

AFF_ID

.spacesim.hop.clickbank.net" target="_self">
<img src="http://3DAstronomer.com/space/full_tif1_resize.jpg" alt="3DAstronomer.com"/></a>
Infant Mortality, NGC 1313 Galaxy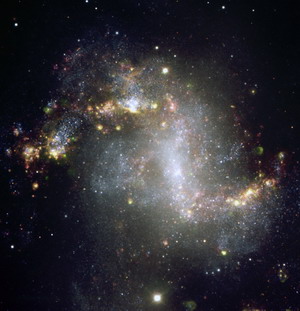 <a href="http://

AFF_ID

.spacesim.hop.clickbank.net" target="_self">
<img src="http://3DAstronomer.com/space/full_tif_3_resize.jpg" alt="3DAstronomer.com"/></a>
Evolving Planetary Systems, AU Microscopii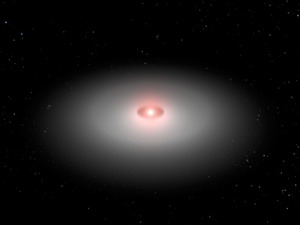 <a href="http://

AFF_ID

.spacesim.hop.clickbank.net" target="_self">
<img src="http://3DAstronomer.com/space/full_tif2_resize.jpg" alt="3DAstronomer.com"/></a>
Kepler's Supernova Remnant, SN 1604 Galaxy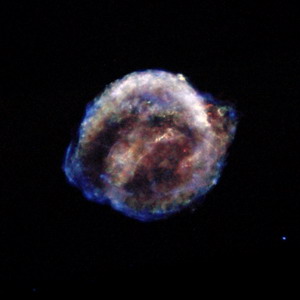 <a href="http://

AFF_ID

.spacesim.hop.clickbank.net" target="_self">
<img src="http://3DAstronomer.com/space/ssc2004-15b3_mac_resize.jpg" alt="3DAstronomer.com"/></a>
The Carina Nebula: Star Birth in the Extreme, NGC 3372 Galaxy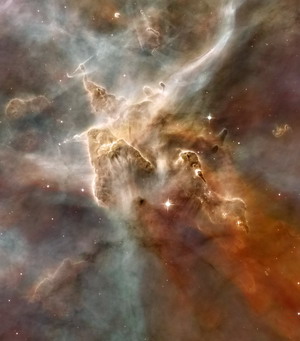 <a href="http://

AFF_ID

.spacesim.hop.clickbank.net" target="_self">
<img src="http://3DAstronomer.com/space/full_1tif_resize.jpg" alt="3DAstronomer.com"/></a>
Messier 101 Galaxy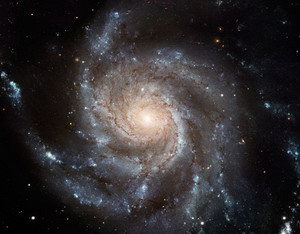 <a href="http://

AFF_ID

.spacesim.hop.clickbank.net" target="_self">
<img src="http://3DAstronomer.com/space/m101_hst_f_resize.jpg" alt="3DAstronomer.com"/></a>
Forensic Evidence of a Galactic Collision Messier 32 Galaxy

<a href="http://

AFF_ID

.spacesim.hop.clickbank.net" target="_self">
<img src="http://3DAstronomer.com/space/sig06-025a_mac_resize.jpg" alt="3DAstronomer.com"/></a>
Expanding Universe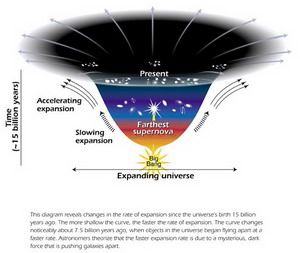 <a href="http://

AFF_ID

.spacesim.hop.clickbank.net" target="_self">
<img src="http://3DAstronomer.com/space/full_jpg_2_resize.jpg" alt="3DAstronomer.com"/></a>
Galaxy Evolution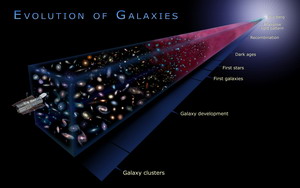 <a href="http://

AFF_ID

.spacesim.hop.clickbank.net" target="_self">
<img src="http://3DAstronomer.com/space/full_tif_4_resize.jpg" alt="3DAstronomer.com"/></a>
Gargantuan Star Vs Our sun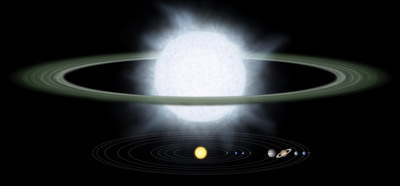 <a href="http://

AFF_ID

.spacesim.hop.clickbank.net" target="_self">
<img src="http://3DAstronomer.com/space/ssc2006-05b1_mac_resize.jpg" alt="3DAstronomer.com"/></a>
Our Sun Vs Earth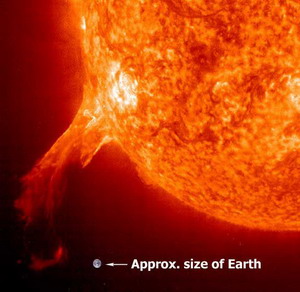 <a href="http://

AFF_ID

.spacesim.hop.clickbank.net" target="_self">
<img src="http://3DAstronomer.com/space/Sun_Earth_resize.jpg" alt="3DAstronomer.com"/></a>